10 of the Best Backyards We've Seen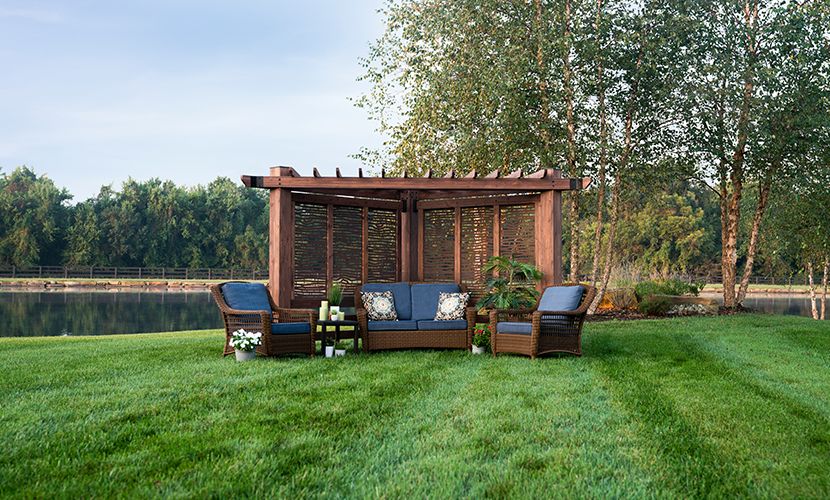 It's pretty clear that at Backyard Discovery, we're big lovers of backyards and creating amazing outdoor spaces in which to relax and spend time with family and friends. We've seen lots of inspirational photos recently of simply amazing backyards, so we wanted to share them with you so you can get as inspired as us!
Backyards with feature fireplaces
This show-stopping outdoor space doesn't just feature an amazing fireplace, but it also has an equally gorgeous pool and a stunning ocean backdrop. 
Outdoor dining in small spaces
Small backyard? Don't let that stop you creating something spectacular, like this verdant dining area.
Getting closer to nature
There's little more relaxing than enjoying the beauty of your garden, and this really is a beauty. Who doesn't want to curl up on that seat with a good book?
Using your outdoor space to the max
While only small, this design shows how you can turn your backyard into somewhere you'll always want to be. What more do you need than veg and flower gardens, an outdoor dining space, a cabana with a couch, and even a sauna?!
Backyard designs with hammocks
Who needs trees for hanging hammocks? We love the idea of swinging in a hammock from the side of a pergola and relaxing in the shade.
Upgrade your pool
Sunloungers in the pool? Yes, please!
Treehouses aren't just for kids...
What's better than one treehouse? Two treehouses!
Inspiration from your vacation
Want vacation vibes? Get them in your backyard.
Backyard kitchens for the win
Why would you ever cook indoors again?
Personalize your cabana pergola
With a unique corner design that fits anywhere in your backyard, a cabana pergola is a quick and stylish upgrade to your outdoor space.

Check out our unique cabana pergolas - new for summer 2020.