How Can A Cabana Pergola Offer Privacy And Open Design At The Same Time?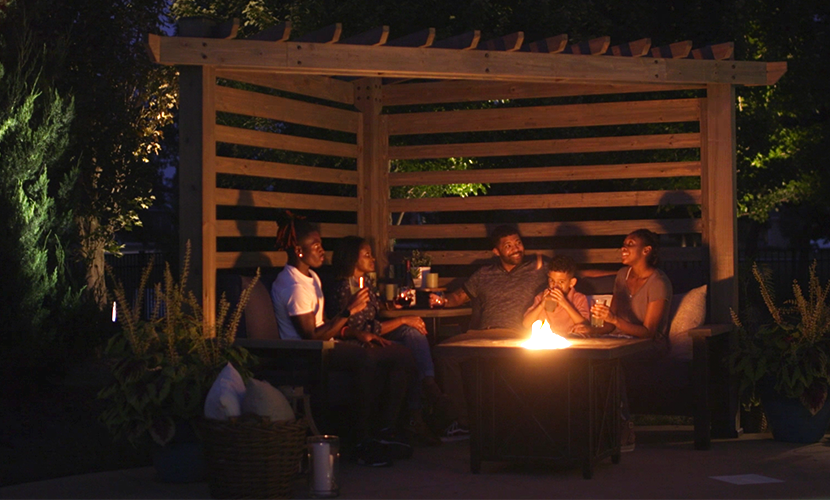 Outdoor privacy is a real must-have for many people, and it's important to create a place in your outdoor space where you can relax without worrying about being overlooked by your neighbors. But privacy and an open, inviting space at the same time? There's only one way to do that...
Why is outdoor privacy so important?
We all want the freedom to enjoy our backyards on our own or with our families. Having a private backyard space to retreat to is a great way to relax and unwind, without even thinking about anyone else. Just like being inside your house, you might want the same level of privacy outside, too. Of course, this isn't always possible, but there are ways of creating pockets of privacy in your backyard that are for you, and you alone.
How can I add privacy to my backyard?
If you want to add privacy to your backyard, here are some ideas you may find useful:
Upgrade your fencing
The most common outdoor privacy constructions are of courses fences and hedges. But why choose a plain wood fence when you can make it a feature of your backyard as well as creating the privacy you want? With the general benefits that good quality wood is long-lasting and easy to maintain, you can style up your fencing by growing colorful climbing plants up it, or even create a vertical garden.
Modern construction
If you want complete privacy, you might consider going modern with metal, stone, and concrete. Metal corrugated fencing is an on-trend industrial-feel option, with the advantages of durability, low-maintenance, and shielding your backyard completely. 
Terrace your backyard
If you're planning an all-out rethink of your backyard design, you could consider terracing. This has the effect of elevating your privacy from the ground up. Imagine your seating or dining area at the bottom, with garden areas on different levels built up around you. This multi-layered, cascading landscape will not only make your backyard completely unique, but it will also provide complete privacy.
Install a cabana
There are many different types of cabana, and most offer a certain level of privacy along with a great space to entertain guests. They also have the advantage that you can style them to your personal taste, growing flowering plants up their sides, adding colorful curtains and furniture of your choice, installing a grill or even a small kitchen.
Cabana pergolas that offer both privacy and openness
Privacy and openness at the same time? It might sound contradictory, but it really is possible. Enter the brand new, never-seen-before cabana pergola from Backyard Discovery. 
The unique corner design not only transforms your backyard into a stylish living space, but it's the three-sided design, rather than square, that creates privacy and that open feel at the same time. It also means you can place your cabana pergola anywhere in your backyard, no matter its size. 
The calming bamboo or on-trend pebble panels provide both peace and privacy, and the rich, mahogany stained cedar also adds a touch of luxury to your outdoor entertainment space.

Check out our unique cabana pergolas - new for summer 2020.