6 Ideas For Your Cabana Pergola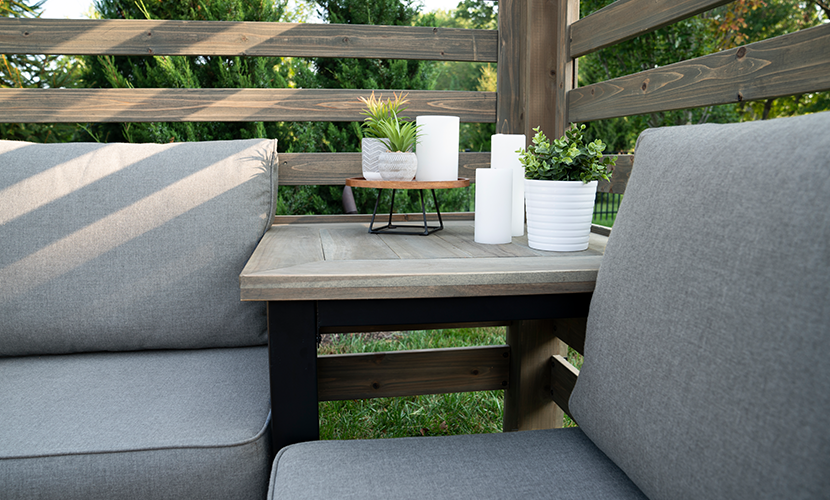 Backyard cabanas can truly bring a sense of style, luxury, and a little tropical vibe to your backyard. Cabanas are becoming an increasingly popular must-have outdoor furniture purchase as they help to make your backyard unique, especially when you customize them. In this article, we'll share the reasons we think everyone needs a backyard cabana, along with ideas to help you style yours up.
Why you need a backyard cabana
Your backyard is a space to spend quality time with family and friends, especially while we're all spending more time at home. Turning your outdoor space into an extension of your home is a great way to think about reinvigorating your backyard, and a cabana can help you do just that.
Cabanas offer a lounge or relaxation area outdoors, and can also provide some much-needed privacy and personal space...without being exposed to your neighbors! Cabanas also make a comfortable seating area where you can enjoy the shade, even on the sunniest day, and are great for entertaining friends and hosting pool parties.
Considering a cabana pergola? These 6 ideas may help you decide!
Poolside cabana designs
If you have a pool, take inspiration from some gorgeous hotel poolside cabanas. At home, there are three common types of poolside cabana designs you could opt for. You could go for a more traditional cabana which offers the privacy and shade you need after a dip. These cabanas are typically larger, and have walls and windows. If you're looking for a smaller type of poolside cabana, a gazebo-style cabana might be more suitable. Gazebo cabanas offer all the features of a traditional cabana in a smaller space. Thirdly, you could choose a semi-open cabana, with three walls and an open fourth side. This suits being poolside as you can easily go in and out of the cabana while having the perfect view of your pool.
Mediterranean style cabana
A Mediterranean style cabana typically has open sides with light, flowing curtains. When closed, they provide privacy and shade, and they can easily be opened to let fresh air in. The seating in the cabana is usually made up of huge cushions and rugs which give you a cozy, relaxing feel whether you're enjoying your outdoor space during the day, or long, lazy nights under the stars.
Sports bar cabana
If you're a sports fan and love to invite your friends over on game night, then a sports bar cabana is surely the ultimate type of cabana. Designed in a similar way to a bar, you can put your big screen front and center, with the bar surrounding it. The addition of a grill means you'll enjoy game nights to the full.
Create a tropical vacation cabana
Give your cabana a tropical vacation vibe by growing brightly colored exotic plants around its sides and over the roof. With either a comfy bed and plump pillows or a hammock (or both!), all you'll need to bring your vacation home is a cocktail and a good book, and your tropical backyard vibe will be complete. 
A cabana dedicated to barbecue
Who doesn't love a good barbecue with family and friends? Creating your own barbecue cabana is a must for those who love to grill. Just set up a grilling station, or even a small kitchen depending on the size of your cabana, with comfortable seats for guests to relax while you cook up a storm. Cabanas with barbecues as their focal point are also great for hosting outdoor parties your guests will love.
Corner-design cabana pergolas
We couldn't miss this one off the list! Our new cabana pergolas feature a never-seen-before corner design that gives you unlimited flexibility to place it anywhere in your backyard. It gives you the privacy you need with a built-in seating area and on-trend privacy panels, but is also an open and inviting place to be. 

Check out our unique cabana pergolas - new for summer 2020.