The Importance of High-quality Materials in your Outdoor Structures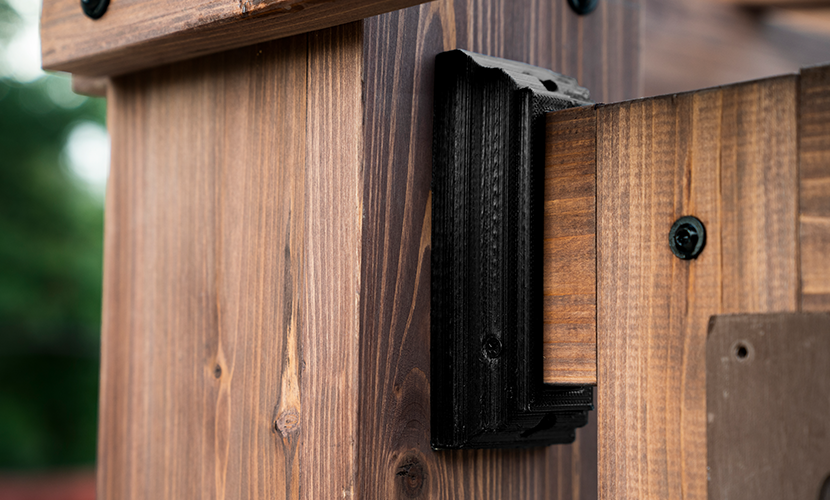 When shopping for outdoor structures such as cabanas, pergolas, or a shed, you often look at the style and designs first. However, it's also important to look at the materials used in your outdoor structures. In this article, we'll uncover the importance of understanding the types of materials used in your outdoor structures, what materials you should consider, and why it's important to go for high quality materials.
The different types of materials used in outdoor structures
Wood is a common material used in for outdoor furniture. It has a natural beauty and provides a sturdy framework for tables, chairs, benches, cabanas, and other outdoor structures. Softwood needs constant protection from the weather to ensure its quality lasts. Hardwood is sturdier, offers better resistance to variable weather conditions, and lasts longer than softwood. The main difference between these two types of wood is that softwood tends to be cheaper than hardwood and it's much easier to shape. Because of this, softwood is used more in wood outdoor furniture than hardwood. For your sheltered outdoor structures, be sure the material you choose is a hardwood type, like cedar. This ensures your products will last year after year.
Metal is amongst the strongest materials used to build outdoor structures. It offers durability, and because of its strength, the metal frames can be thinner and hold more complex designs. Metal gives manufacturers the ability to do more with styling their outdoor structures, and lots of different techniques are used to craft metal into chairs, tables, and other pieces of outdoor furniture that don't require screws or bolts. Although metal is durable and weather-resistant, it does have disadvantages. One of the main disadvantages of using metal furniture is it's prone to absorb the sun's heat, making it too hot to touch on warm days - which is inconvenient if you're wearing shorts and want to sit down! It's also heavier than wood, which makes it harder to move when you're reconfiguring your outdoor furniture. Metal is also prone to rust, which definitely detracts from a stylish backyard. Make sure the metal in our outdoor furniture is powder coated to resist rust and, add some cushions to metal seats so you can enjoy your outdoor furniture on even the hottest days!
Resin and plastic are other types of material used in outdoor structures. These are man-made, synthetic materials that are crafted into various shapes and sizes that are unattainable in other materials. Synthetic materials are lightweight, inexpensive, and can be made into different decorative styles, so you get a wide range of style choice. Because the material is made from chemicals, the color is fade-resistant and doesn't require the paint or sealants that other materials might need to be maintained. While the value is there for resin and plastic, it tends to crack easily with varying temperatures. So, be sure to cover your plastic or resin in winter - or prepare to replace it after a few years.
What to consider in your outdoor materials
One of the main things to consider when you're choosing new outdoor furniture is the weather you typically have where you live. You should also consider the time, cost, and effort you need to invest in your outdoor furniture to maintain it and keep it looking stylish every year. Here are some things to consider when choosing the material for your outdoor furniture or structure:
Exposure to rain and moisture
If you live in an area where there's often heavy rainfall or high humidity, you'll probably want to ensure that your furniture is resistant to water damage. Some materials physically degrade when exposed to constant water or moisture. Rust and corrosion is another effect of rain and moisture, and materials that absorb water can dry at different rates and warp, which affects the shape and style of your furniture. If you purchase high quality outdoor furniture, it's more likely to be treated properly and be resistant to moisture and humidity. For example, the cedar wood we use to make our new cabana pergolas is pre-treated and we use durable resin feet to prevent decay from ground moisture.
Temperature fluctuations
If you live in an area where there's a wide range in temperature, it's important to choose an outdoor structure that's made with materials that can withstand extreme fluctuations of heat and cold. If you purchase a structure that's not made of high quality materials, you may find that it can't withstand these changes and is prone to fading, losing its vibrant color over time. Cracking is another result of extreme temperature changes when materials expand and contract. If this continues to happen, your structure may become brittle, bend and ultimately break. To combat this, our cabana pergolas have a powder-coated steel furniture frame that provides reinforcing structural support for added longevity and no maintenance.
High wind resistance
If you live in an open or extremely windy area, you may want to consider choosing materials that are heavy, such as hardwood and metal, to prevent the furniture or structure from tipping over or blowing away. Sometimes materials that are light in weight are so fragile that even a shallow breeze can move them. That's why our new cabanas are made from solid cedar wood and have a steel frame - they are very unlikely to be damaged by wind.
Choosing a material
Aside from weather conditions, there are also other factors to consider, such as cost and maintenance. Although it might mean a bigger initial vestment, one of the most cost-effective factors in buying outdoor structures is the quality - and therefore the durability - of the material it's made from. The durability of the material means long-term use, and that's where its cost-effectiveness comes in. Choosing an outdoor structure that lasts for years is much better than buying new each year. It's also less wasteful and more environmentally-friendly - and it means you don't have the hassle of buying something new each year and disposing of your old structure. 
Why is it important for your backyard furniture to be of high quality?
As we've just mentioned, we think the most important reason why you should consider high quality backyard furniture and outdoor structures is that it tends to be long-lasting and durable. You want to be able to purchase furniture that can withstand various weather conditions and still look as stylish as the day you bought it.
What makes our cabana pergolas so durable?
The new cabana pergolas from Backyard Discovery are made with high quality materials such as cedar wood and powder-coated steel, which ensures that they are long-lasting and durable. The built-in seating is made from highly durable, exotic meranti wood. The corner design makes this style of cabana particularly sturdy, and you'll find that it will last for years to come.

Check out our unique cabana pergolas - new for summer 2020. Get $500 off through September 30 2020 when you use the code RELAX at checkout.