Making the most of your Backyard During Lockdown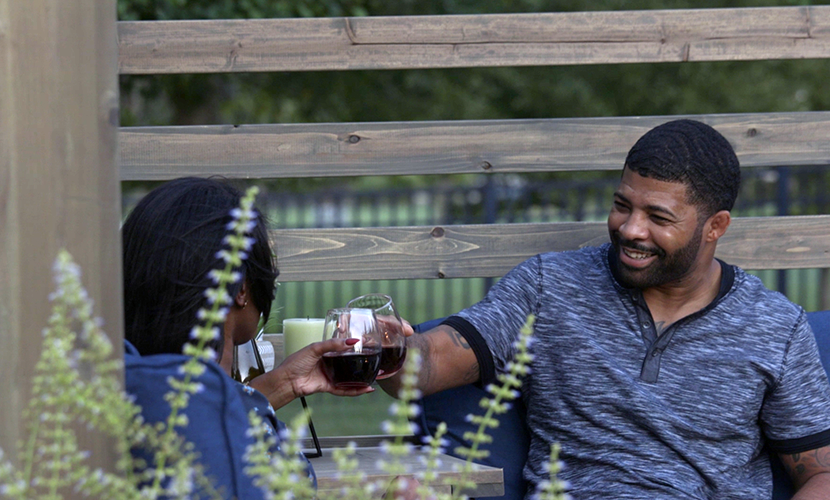 The lockdown caused by the global pandemic during spring and summer has a lot of people making improvements to their outdoor living space. Creating that special, unique space where you can relax and enjoy being outside and really make the most of your backyard during lockdown has become increasingly popular. So, what can you do to create an outdoor space your family will love? We've got some great ideas to make your backyard fun for your family and turn it into a place you love to be.
How families can make their backyards more fun
There are a variety of ways you can turn your backyard into a place that's

fun for your whole family

. One of the best ways to make your backyard fun is by installing a slip 'n' slide. This is great for summer because your children (and even adults!) can enjoy the sun while keeping cool. If you don't own a pool, you could consider getting an inflatable pool...and even link your slip 'n' slide to your pool. This offers fun for your whole family and is a great way to make the most of your backyard space while you're spending more time at home this summer. 


 
Got a good-sized backyard? Why not

build your own mini-golf course

? Have fun with your family as you compete against each other and show off your golf skills. The best part is that you can create the course using simple household items you can find in your home right now. Create paths with broomsticks, carve out the holes with a shovel or use solo cups, create ramps with cardboard boxes - the possibilities are endless!



If you're looking for a great way to keep your children entertained while you enjoy your backyard, a

playset

is a great idea. Playsets give your children their own area to play in and keep them active and entertained for hours.

Creating a fun backyard for the family isn't limited to daytime. You can also enjoy being in your backyard at night by planning an outdoor movie night. After a barbeque feast, bring out some comfy seats, pillows and blankets, and set up your TV or projector to watch a great movie under the stars. When the movie's over, lay down and do some stargazing.


What couples can do to make the most of their backyard while on lockdown
Dining al fresco has to be the number one way to make the most of your backyard. Why not plan a romantic dinner and enjoy an at-home date night? You could also go on double dates with your friends with an online video call.
Another way you can make the most of your backyard is to plan a picnic. One of you might be the chef for the day while the other sets up a picnic area in your backyard. Surprise each other with what you make and different types of picnic settings.
5 easy ways to improve your backyard during lockdown
Tidy up your backyard
Although this doesn't add anything new to your backyard, neatly de-weeding and mowing the lawn is still a great way to improve your outdoor space. It gives you a clear vision of what you might want to do next once you've completely tidied up your backyard.
Organize your plants and get gardening!
If you have different kinds of flowers in your garden, now is the perfect time to rearrange them. You might want to organize your plants by color or the time of year they bloom to really enhance the design of your backyard. Spending more time at home during lockdown also gives you the opportunity to do those gardening jobs you may have been putting off. 
Upgrade your backyard storage
If you have a backyard shed or storage garage, take the time to make sure it's structurally sound and then give it a good makeover. You could paint it a bright color, create a playhouse for your kids, or even repurpose it into an office space if you're working from home this summer.
Visualize zones
Once you've tidied your backyard and are looking at a clearer space, you can then decide on what you can do with it. A great way to do this is by visualizing which area will be perfect for what. For example, you might want to section the areas into a children's play area, a lounge area, a BBQ pit or even a pool.
Invest in a stylish outdoor structure
We might be biased, but if you want to style your backyard out while creating an area which provides shade and privacy, getting a cabana pergola might be just what you need. Cabana pergolas are increasing in popularity and are a great addition to your backyard, and our new collection of cabanas has a freestanding corner design that offers versatility and means you can place them anywhere in your outdoor space.
Check out our unique cabana pergolas - new for summer 2020.